Miniature Hobby
Modeling, painting, sculpting, miniature showcases and all things related to this great hobby of miniature wargaming. We also cover terrain, basing and more.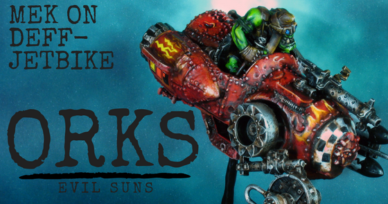 Hello everyone! Cadaver here from Home Of Cadaver Being on a creative spree I have decided to finish my latest…continue reading
Hobby Tutorials
Hobby tutorial articles teaching you how to do a range of things like painting, basing, building terrain and more.
Alright, folks, we're on to the last part in this painting tutorial series for the Blood Bowl Ogre. Sit back…continue reading
Editorials
We all have opinions and these are ours. Healthy discussion encouraged on these articles.
I had finished these weeks ago but I completely forgot about them. I sealed them and forgot all about it….continue reading
Gaming
Tons of battle reports, including Warhammer 40K, Warmachine and Age of Sigmar, as well as tips and guides.
Sometimes you're going to be coming up the +1 billion warp charge armies.  Grey knights and Daemons psykers in particular…continue reading
News & Community
Wargaming news, as well as community news from fellow bloggers, and our blog.
Hi guys, Android here. After my last article I thought I'd follow up and consolidate on those rumours with the…continue reading