Hobby Tutorials
Hobby tutorials teaching you how to paint, base models, build terrain, and more.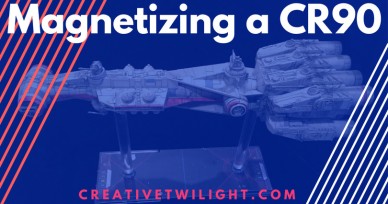 Looks cool, right? (Too bad I broke a cannon off, oops) If you want help magnetizing your stuff, I may be THE BARON of magnets ;) I'm using the: CR90 Corvette…continue reading
Asides
Random stuff.
Well, that was fun while it lasted. Grey Knights in 5th, Taudar in 6th, Tau AND Eldar in 7th, then Ynari. Oh well, time to burn EVERYTHING!  Thanks GW for destroying…continue reading
News & Community
Wargaming news, as well as community news from fellow bloggers, and our blog.
I'm slowly working on doing these more frequently, so before I forget about this one for months again, here's a short list of awesome articles. Modern Synthesist: Genestealer Patriarch Throne –…continue reading
Player Fiction
The fluff and fiction we write.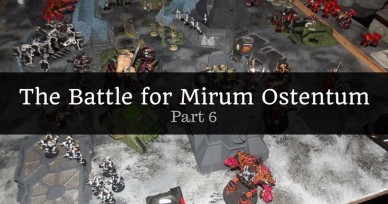 The post relates to the ongoing narrative campaign that is being run by my gaming group. All the missions used for the first phase use fixed forces and have clearly…continue reading