November 28, 2018
Chronicles of Thor #3: The Cold Hard Slap of Reality
This is only the third entry in this little series I've got going and it's not all fun. However, let's start with the fun stuff, shall we?
Disclosure: Some of the links below are affiliate links, meaning, at no additional cost to you, I will earn a commission if you click through and make a purchase. The commission earned helps maintain this site.
Nightvault
Gaming
After getting my Thorns of the Briar Queen painted, I was able to take them out for a spin and played a few games with them against Farstriders.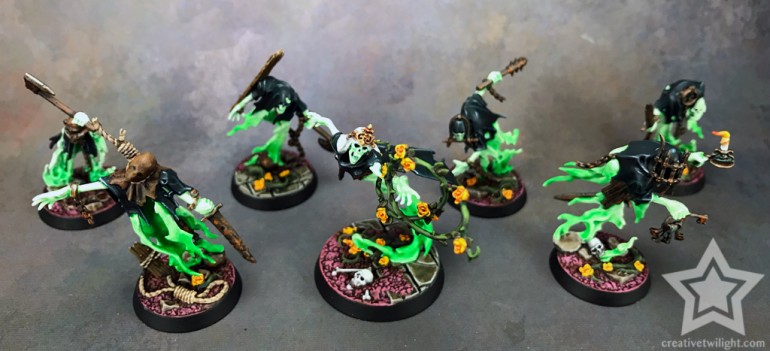 My first game saw me get completely smashed as I struggled to use a warband that wasn't all, "Rawr! I'm going to punch you in the dick!"
It was fun though and I applied some lessons learned to my second game where the tables turned and I took a solid victory.
It's going to take some getting used to, it really is a far cry from my usual, but I really like how the ghosts function. Lots of free and easy movement, decent speed for the warband considering, models aren't complete trash in combat, and some decent spells to play with – I like it. I can definitely see this warband as a top-tier one competitively.
Hobby
You may have also seen that I got some terrain built and painted for my Nightvault boards.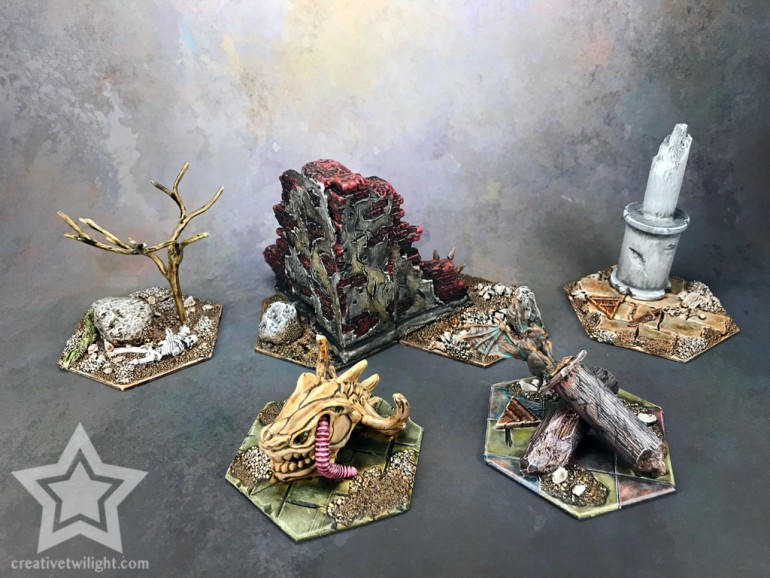 I haven't had the chance to use them yet in a game, more on that below, but I will tonight. As I said in the showcase for these, I'm really happy with how they came out and I feel they'll add another level of fun to the games.
Speed Freeks
Just a short little blurb about how I got to play Speed Freeks last week. I went over to Kamui's place, occasional author here, had some Scotch and played Speed Freeks.
The game was more fun than I expected it to be. I feel that a lot of times GW phones it in with their board games and they ultimately end up as that thing you buy just for the models. However, Speed Freeks was fun, played quickly (once we got the rules down), and I can see playing some more.
I don't see myself buying the game, however, I'll gladly play with anyone who has the game.
Life
Those of you who follow me on social media, or of course know me in real life, know that last week was terrible. For the rest of you, on Nov. 20th, 2018, my father passed away at the age of 64. He had diabetes and suffered from heart diseases as well. While we're not 100% sure on his cause of death, he did pass away in his sleep. He wasn't feeling well, went to lay down for a nap, and that was it.
The silver lining in this is that my father is with my mom now. See, 12 years ago my mother passed away at the age of 50. Every single day since her passing my dad has wanted nothing more than to be with her. You ask anyone who knew him and they will tell you he wanted to be with my mom. He's now with her finally.
So, as expected, the result has been a whirlwind in my life. The only "day off" I've had since is Thanksgiving, and that wasn't really a day off considering. Trying to take care of all that goes with a family death, more you didn't expect, work, and maintaining sanity has been a struggle.
I don't normally talk about real life here, but the idea with these chronicles is to blog and be real, so there it is.
Conclusion
A short chronicle today for obvious reasons. Next week some time, things should return to a more normal routine.
I will get out to play some Nightvault tonight, so that will be good.