April 5, 2011
Observation: Where are the DIY Marine Chapters?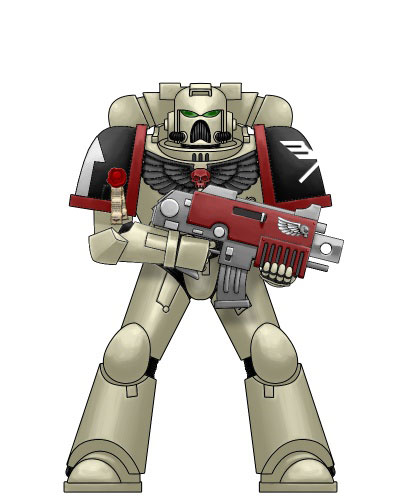 I'm not talking about the old Marine codex where you could actually flavor a chapter with traits, I'm talking about Marine players who create their own chapter: colors, fluff, etc. Where are the DIY Marine chapters?
I didn't think twice about creating my own chapter when I started my Marines, Fate's Angels. I wanted to be able to create my own color scheme, back story, everything from the ground up because I don't like restrictions. I don't want to be told by people that what I'm doing is not how that particular chapter operates, or I used the wrong shade of blue or something.
I prefer a blank canvas over paint by numbers. I'd like to think of myself as a creative person and the world of 40K is a great place for just that.
Every Wednesday I play at my FLGS, and I can't count the number of times someone has asked me what chapter I'm playing, which I can understand, they aren't the boys in blue, vampires or puppies.
What amazed me when I began playing there though was that every Marine player, except for myself, was sporting a standard chapter. Online I see the same thing, a vast majority of players going with an existing chapter.
Now, I'm not knocking it by any means. I can see the appeal of going with an existing chapter, but why do so few venture into creating their own?