June 12, 2013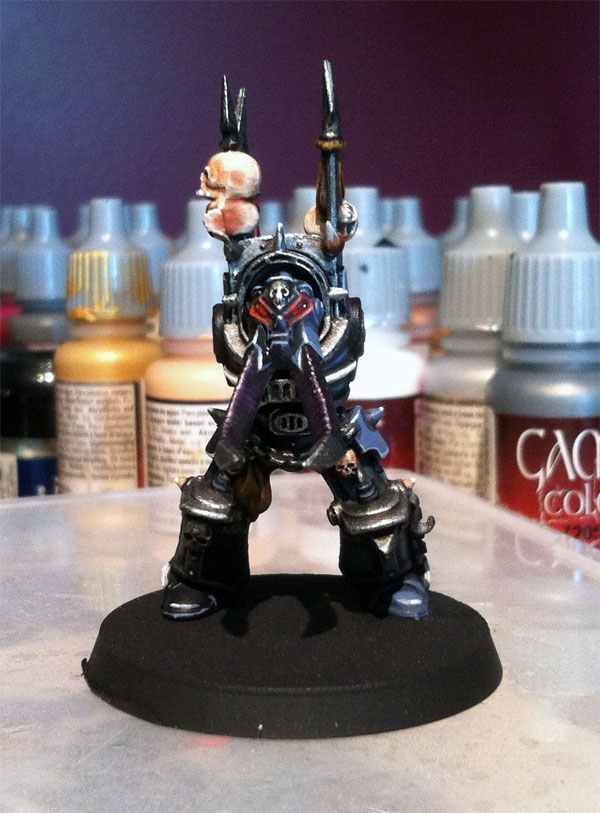 Thor's Workbench: Chaos Terminator (WIP)
In an effort to get models ready for an event at the end of this month, I started working on this Chaos Terminator. I did finish off the last Obliterator I needed but forgot to get a shot of him.
This model is 99% done, I just have to go back over and make sure I didn't miss anything before basing it. One of the arms is almost done and the other I have not started yet but the arms go quickly. I was hoping to get this model done by today but it's not looking like that's going to happen…ah well.
Once this guy is done I have one more Terminator and I'll be ready for the event and that will also finish off my Terminator unit to have them fully painted finally.