February 13, 2013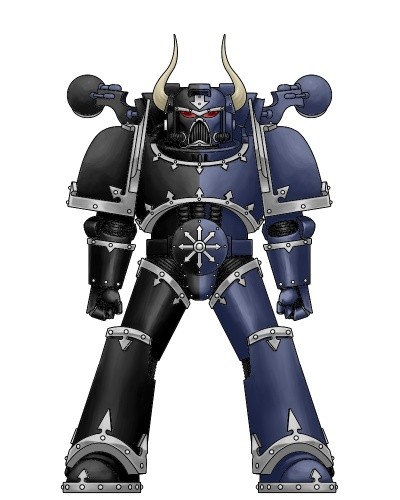 Thor's Workbench: WIP Chaos Marines

After wrapping up my Cultists last week I figured I'd stick with troops for now on the painting front. I've had the other half of this squad painted for a while now and figured it was about time to get the full squad finished.

At this point the squad has a way to go. I'm working on getting the metallic on the trim at the moment. After having painted my fair share of loyalist Marines, and now Chaos Marines, I can tell you that Chaos Marines are more time intensive. Mostly it's the trim, it's everywhere and it's not all simple lines like the loyalist Marines.
Anyway, once the trim is done I'll go back through and clean up the half scheme. I don't concern myself with painting within the lines in the early stages on these guys. I'd rather get the base coat on quickly, especially with batch painting, and then cleanup the lines later. I also find it easier coming back to it. For some reason I can get that half line done more cleanly later than I can trying to do it correctly as I base coat *shrugs*.