Welcome to Creative Twilight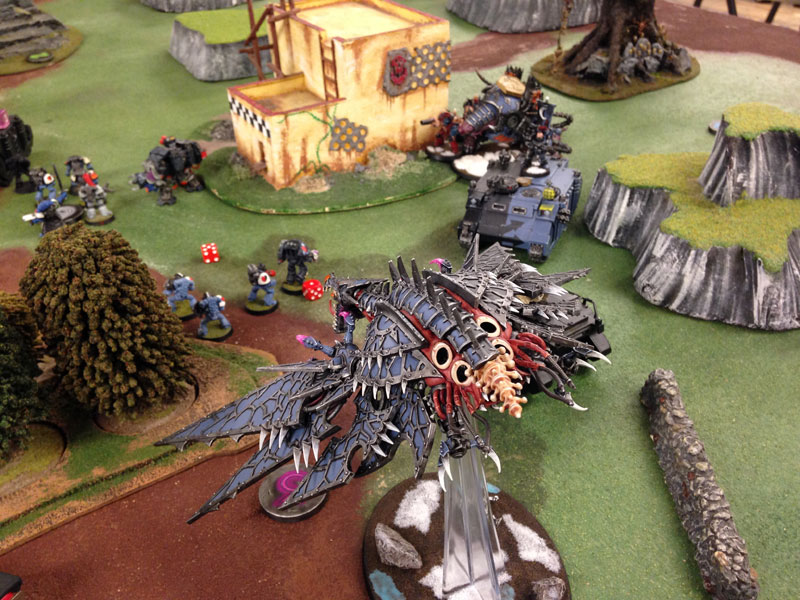 We're a casual wargaming blog with a focus on the hobby: sculpting, modeling, and painting.
You can find lots of tutorials cover painting techniques, making terrain, and even stripping paint from miniatures.
We play lots of games like Warhammer 40K, Age of Sigmar, Blood Bowl, Shadespire, Bolt Action, and more.
Featured Articles
Here's a list of some of our most popular content to help you get started.
Warhammer 40K is expensive. However, there are a lot of ways you can save money when you're a new player getting into the game. Even veteran players can save money depending on the models they are after.
So, I've collected every deal I know of to show you how to save money on Warhammer 40K.
I've collected a list of the miniature painting supplies that every hobbyist should have.
If you're new to the hobby of painting then this list will help guide your purchases so you are spending your money wisely. Veteran hobbyists may even find a few items of interest in the supply list as well.
This tutorial will walk you through how to use Liquid Green Stuff to fill in gaps on your miniatures. It's really easy to do and I'll give you step-by-step instructions showing you how to create smooth blends with this one simple product.
With a little practice you'll be fixing gaps in no time.
Having heard nothing but great things about Shadespire, I finally bought the game. I have played a handful of games now and I'm really enjoying it. This type of game is new to me, so I was really curious about it for a long time.
Well, here's my Shadespire review!
Games Workshop has re-released Blood Bowl. After years of no support, GW is back with my favorite game they've ever made. It is a blast too!
If you've ever considered picking up the game then read my thoughts on it and you'll be buying it after you do ;)
Newsletter
Feel free to join our newsletter to get access to exclusive content, as well as stay up to date with the latest articles from the blog.
[mc4wp_form id="55657″]