This was spurred by an article of mine showing my WIP Warpsmith. A problem I was having with the model was knowing when to stop; when it was complete. There's often a fine line between perfection and overdoing it.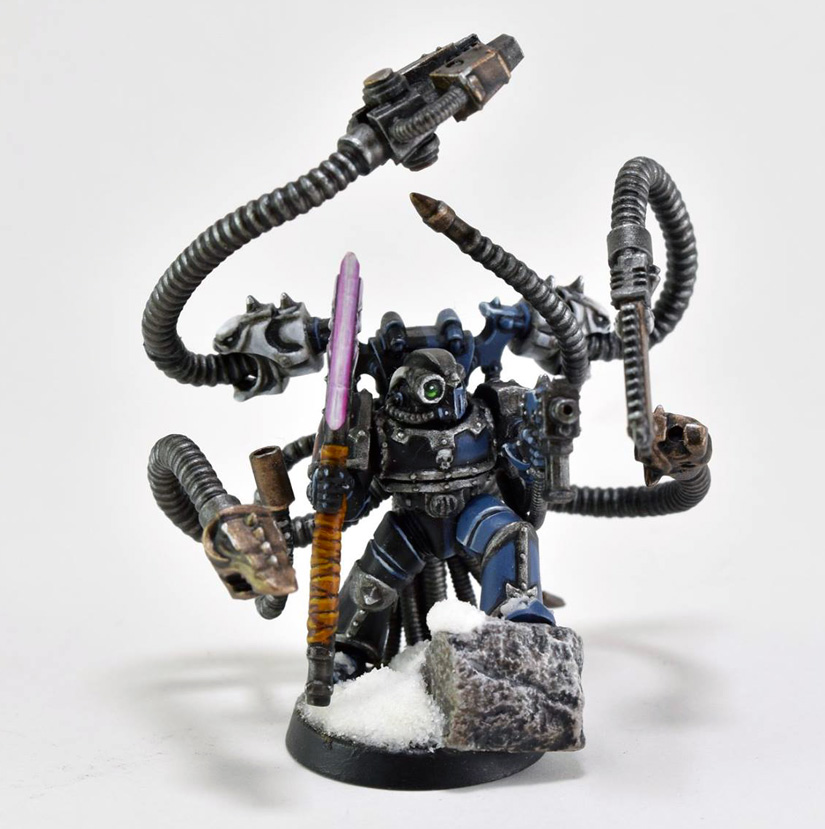 Well, in response to Dave G. in the comments, I was saying how I really enjoy working on models like this, the ones that take some time, because it creates character and I felt like expanding on that train of thought here.
We all have our favorite elements in whatever gaming system we play. For me it's the modeling and painting, in this case Warhammer 40K. I also love creating fluff, even if most of the time it never gets put out there and it stays in my head.
I create fluff most often as a result of some game that had epic moments that were inspiring, or because I created a model I absolutely love.
Modeling
I have created a lot of models in my armies. Most of the time it's a HQ option, a one-off. The more time I work on a model the more character I find is infused into the model. I don't know how else to say it, or make it sound less lame. It's as though at some point in the process the model just takes on a life of its own and actually becomes what it's representing.
It's hard to quantify, but hopefully some of you are nodding your head knowing what I'm talking about. Character isn't just for models you built. It might be the paint job you did just brought the model to life. That feeling is awesome; the pride of putting down models you've poured your heart into.
There's so much more enjoyment in a game when you are using models you are enthusiastic about. I mentioned the other month that in a tournament I was playing in, I was using Soulgore, a Chaos Lord of mine. Every player I faced knew Soulgore, and called him by name during the games instead of a Chaos Lord.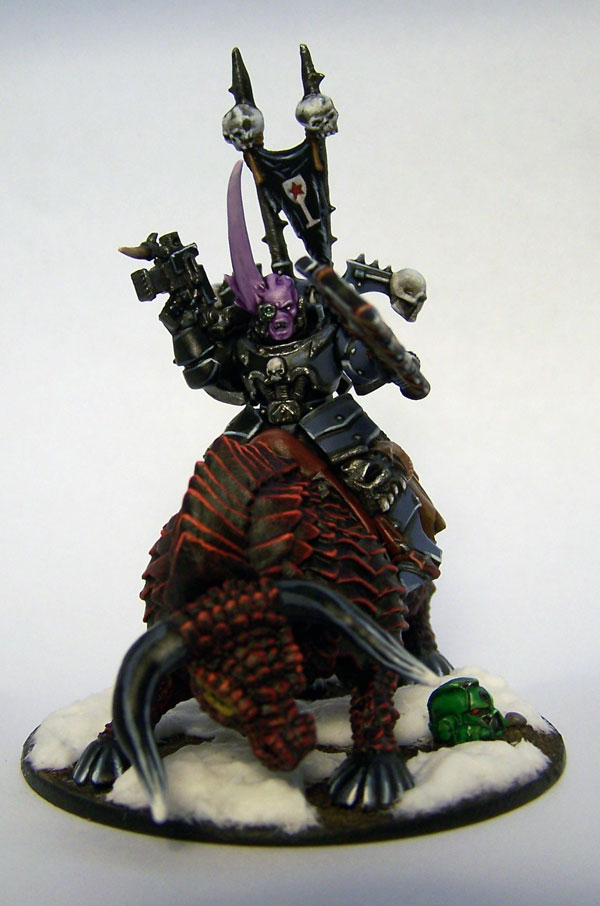 I can't tell you how cool that was.
I have way more fun putting down these models with character, even when they fail me in a game, then I would if you handed me an army guaranteed to win every time, but lacked that unquantifiable character.
Armies with character just have life on the table and demand to be used.
That's a reason I always create my own army and never use anything established. I love the freedom to create my army in my vision and foster character. Everything from the models, to the paint scheme, to the fluff, is just another layer to establish the army; and eventually it takes on a life of its own.
Gaming
Playing narrative games, and participating in campaigns, is another great way to infuse life into your army. I will often do things that may seem stupid just because it's what the army, or model would do. I'm very much a fluffy gamer.
An army with character keeps me playing even when I get my ass handed to me game after game, which happens a lot. It's what has kept me in this hobby for so long, and why you seldom see me complain about the balance of a game. I can't fix the balance of a game, and power levels will ebb and flow, but I can always enjoy a game I play because I have created an army that's enjoyable to field no matter what.
I've talked about this before, how playing campaigns is fun, so I won't dive into it too much here. Suffice to say that I'm a big fan of forging the narrative. Again, the more life your army has to you the more fun it is to play.
Conclusion
At the end of the day we all do what we find enjoyable with the hobby. For me, it's about stepping away from real life for a bit and living in the gritty, war torn setting of 40K, and I do that through the eyes of my army.