Howdy, everyone! It's been a while.
This is an off-the-cuff post where I think out loud (or type) and maybe solicit some feedback.
2021
I posted about my lack of anything in 2020 so this is a continuation of that. Most of you aren't aware that my wife and I bought a house in May 2021. Most of the fall of 2020 and up until April of 2021 was spent finding a house.
Since then it was spent moving in to our new house and getting our condo ready to sell. Our condo is now under contract as I type and will close in less than 2 weeks, which is a huge relief.
This brings me to the present and some thoughts.
Miniature Painting
I have not touched a brush in over a year now. I'm going to be honest, I haven't missed it much. For me painting was always about getting an end result. Meaning, I painted because I had to.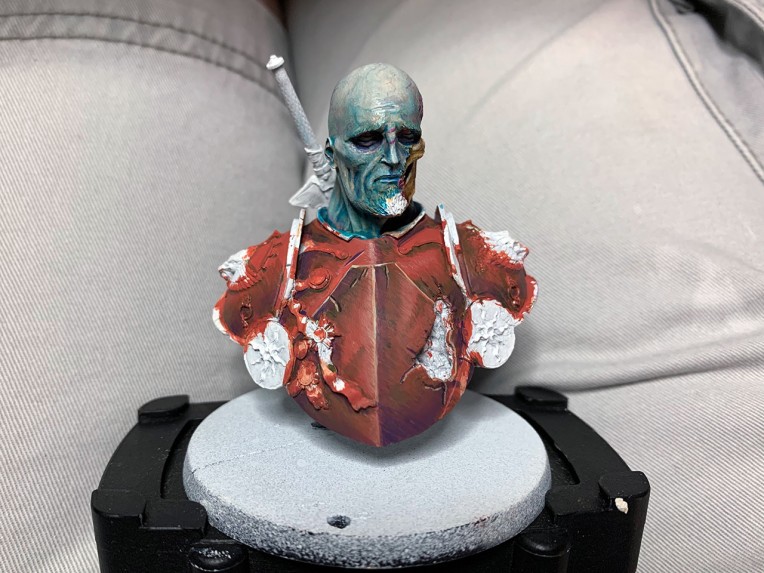 Now, that doesn't meant I don't enjoy it or that I don't strive to paint my best, however, it's not a passion of mine. This site may seem to contradict that, but the reality is this site was created as a way for me to get some feedback on my work and later to help other painters with the same things I struggled with.
I'm not giving up on miniature painting, but it's not my focus and I wanted to be truthful about that.
Wood Working
My first passion as a hobby was wood working. This is something I began as a teenager and have enjoyed ever since.
Our condo offered little space for my workshop but I did do some projects. As time went on I got frustrated with my lack of space and abandoned doing anything relating to wood working.
The new house has a barn. Yep. I have a barn that is now my workshop and that means I've been getting reacquainted with the hobby I've always loved.
There's also the practical side of wood working, as in I've got some renovations to do with our house, and it's actually something I'm looking forward to.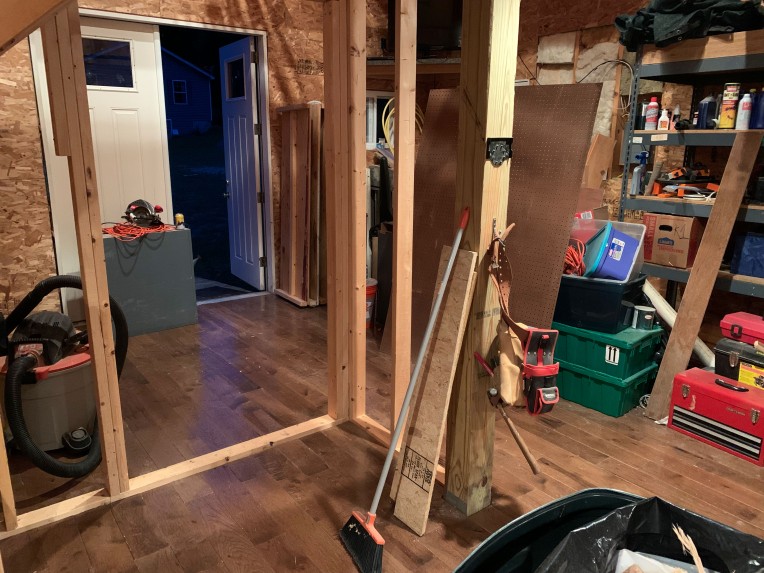 Forging
My friend Kamui (his online name) introduced me to forging/blacksmithing a year or more ago. I made a few things at his place, some simple hooks for coats and such, but I never gave it a lot of thought. I liked it but I wasn't finding myself drawn to it.
Apparently that was due to the fact I had nowhere to do it on my own. I was going to Kamui's place to forge, which was great, but you always want your own space so you can do what you want when you want.
Since buying our house I've done some forging here. Kamui was kind enough to lend me a lot of his stuff. Actually, he forges here now since we have 4 acres of land and nobody to bother as we hammer away.
Having my own place to forge, like with wood working, has inspired me to continue pursuing it. I'm having a blast learning something new and taking those early steps in forging. I even put together an article covering what you need to start blacksmithing.
Practical Hobbies
As I said, these are practical hobbies that extend beyond something I do for enjoyment. For example, I've added a railing and stairs to our back deck. I have a computer desk I still need to build so I can get rid of this temporary setup I've been using for way too long.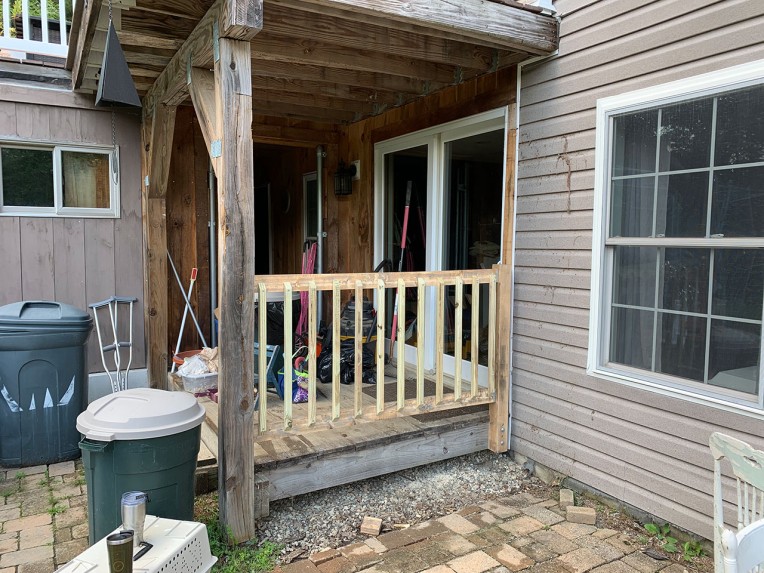 I've forged fire pokers for use with our wood stove and Kamui forged me some s-hooks for the chains on my trailer to attach to my SUV.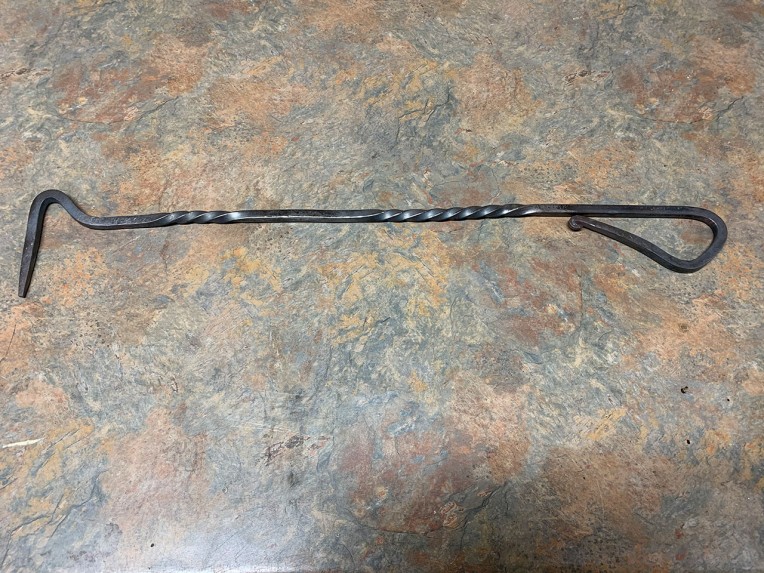 You get the idea.
The thing is, when you have practical hobbies it's hard to stop. While miniature painting was always relaxing and gaming with those models fun, it's just not the same for me right now as building things I need in our new home.
When I'm not working, doing wood working or forging, I'm playing Final Fantasy XIV. Man is that game good and I highly recommend it for anyone after a very immersive MMORPG.
What Now?
This all seques into my thoughts lately about what to do here.
First, this site isn't going anywhere. Even if I'm not actively creating new tutorials or showing new models I've painted, the site remains a resource of information. Tips and tricks on how to wash miniatures (as an example) is a relatively unchanged process over the years and those tutorials are aging well I feel.
Also, I enjoy blogging and always have. Coming up with ideas for articles, figuring out how best to present them, and putting it all together is a process I have always found fun. Blogging isn't something I want to give up.
I have given some thought into having Creative Twilight be a home for my other hobbies. The name Creative Twilight was my idea based on the things I was doing after hours – being creative with miniature painting. Well, wood working and forging are creative and something I'm doing after hours.
The downside is that Creative Twilight has been an established miniature site for 12 years now, and by me changing the intent of the site I will harm it in regards to traffic for miniature stuff (short and non-technical explanation).
Also, using this as my platform for those types of hobbies (wood working and forging) means I miss out on site branding opportunities, like the domain/URL, the title of the site, logo, etc. Those are things that have an impact on getting my articles to the right people.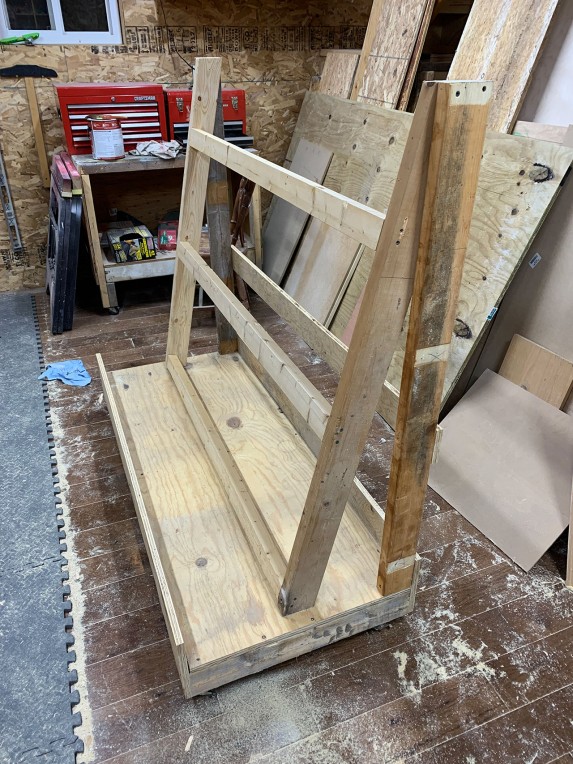 On the plus side, having a site that's this established to publish new articles about other hobbies will give me a lot of traction relatively quickly.
It also means I don't have to setup a separate site, which is a process I've grown less fond of doing the more I do it.
As you can see I'm undecided on this right now and any feedback would be great. Would you have interest in seeing the things I'm forging or building with wood? Would you read tutorials on how to get started forging or wood working for beginners?
Conclusion
While things may not be going away here they may diversify if I pull the trigger. I'll still post miniature stuff as I find the motivation for it but it's definitely going on the back-burner for a while. I've never been one to do something just because it's what I've always done. If the enjoyment isn't there, then I'd rather do the things I am enjoying.
Update: I decided to start another site for the DIY homeowner stuff that you can find on my new blog. I also started a blacksmithing business (Forged by Thor) and you can see my work there.