For the longest time I have been wanting to update my display board for my white scars and I finally got around to it. This was a multi-day project to take my old display board which was a basic dirt and grass to a magnetized mars style display board.
For magnets, I recommend getting them at K&J Magnetics. Great prices and affordable shipping.
Note: this is for creating a magnetic display board. If you're looking for magnetic case options then check out that article.
Disclosure: Some of the links below are affiliate links, meaning, at no additional cost to you, I will earn a commission if you click through and make a purchase. The commission earned helps maintain this site.
Adding Metal
So let's dive in.
I started with my old board, layered some chopped up sheet metal, slathered in Elmer's, and stuck it on the board. Then I stuffed layers of cork, also covered in glue, to shore up any big holes between the sheet metal and the board. This was to build up a base that magnets can stick too and gives us some interesting changes in texture and elevations.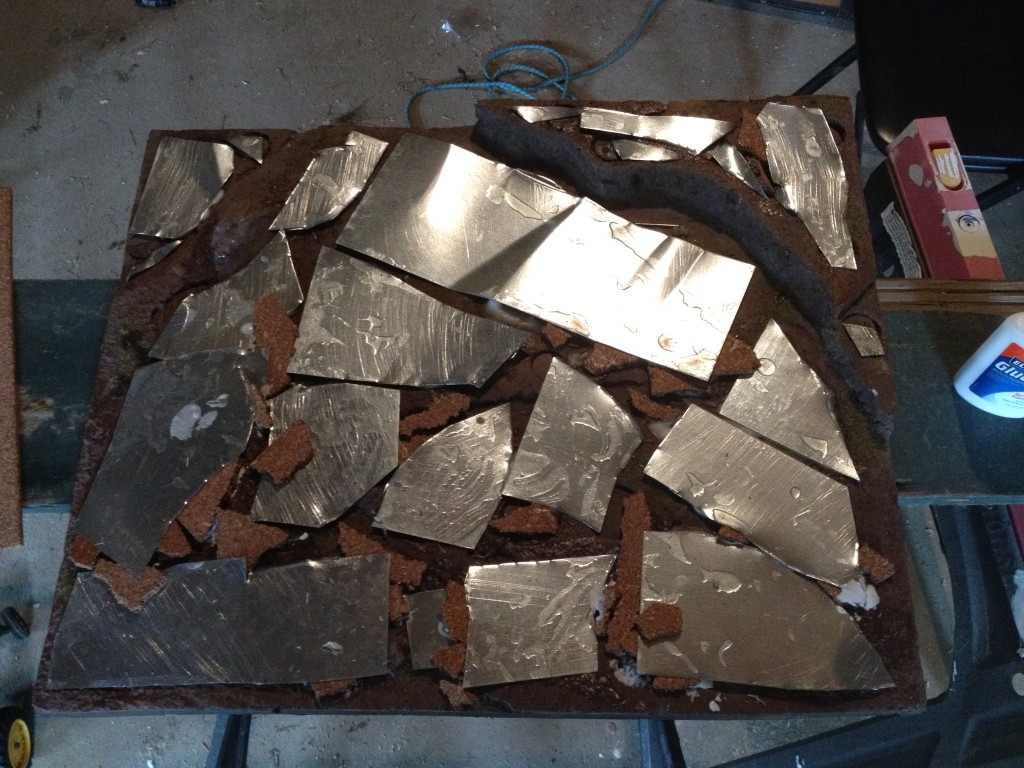 After a good deal of drying time I moved on to the next step.
Smoothing it Out
Now we gotta smooth this sucker out and make it look a tad more natural. I used some spackling compound from a local hardware store to accomplish this. A putty knife can come in handy in this case.
After that dries, sand paper takes care of any awkward spackling, and really helps give a surface that has some promise.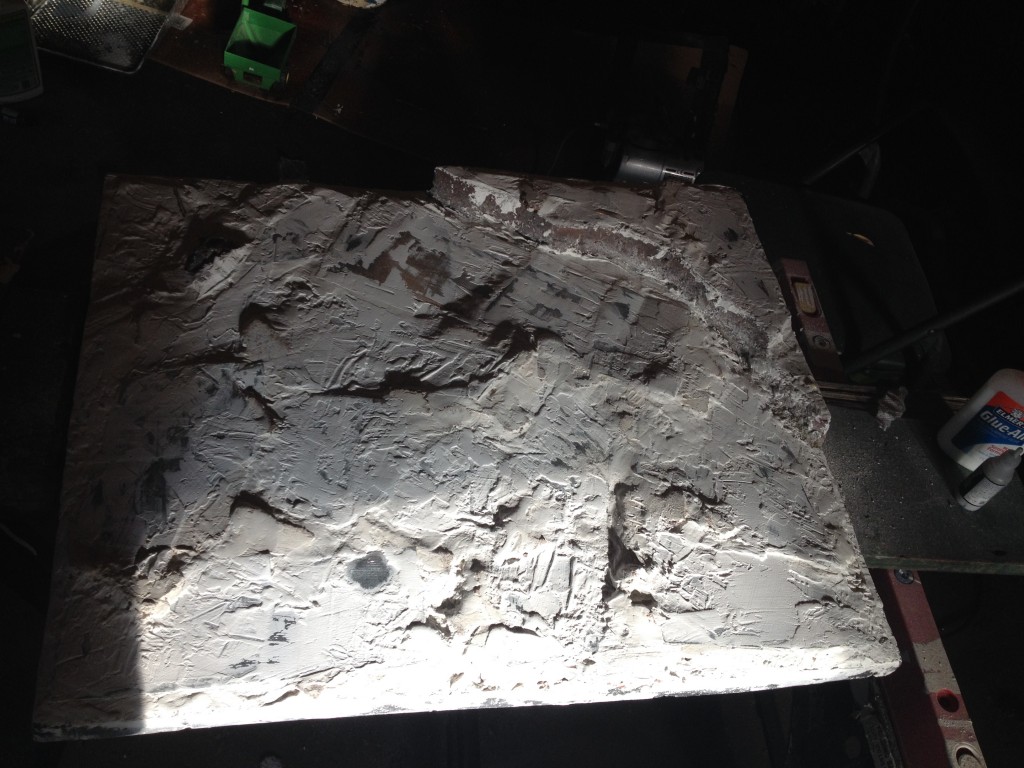 Then I added a few different types of sand and put down a black base coat.
Painting the Board
A few days later it was time to lay down the paint….well the pigment rather. I wanted a really earthy-mars, red planet look.
So, I started with a redish brown pigment and thinned it with water to a think wash. I put down several coats of this to get a good base. I then started with a dry brush, and used progressively more redish orange pigments all over the board.
After this I sealed the board with varnish through an airbursh. I did this many, many, many, many times to get all the pigment locked down.
This was followed with violet pigment in the crevasses to really give some definition on the board.
All Completed
All finished. Below. With the army re-based and ready for action on the new magnetized display board.