January 29, 2018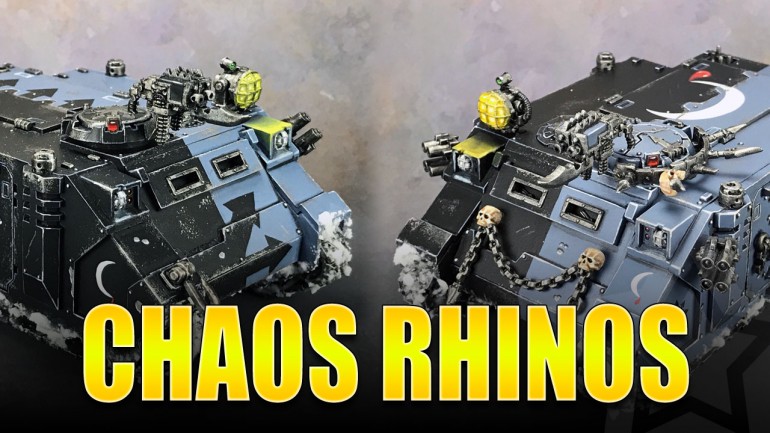 Chaos Rhinos Painting Showcase
I painted these Rhinos 6+ years ago, but at the time I didn't have a good setup for pictures so I never took any. This past fall I did a little updating on them with some sponge weathering, and adding snow to the Rhinos to tie them into everything else in my army. So, for the sake of completeness (getting pictures of my entire army), here they are.
Disclosure: Some of the links below are affiliate links, meaning, at no additional cost to you, I will earn a commission if you click through and make a purchase. The commission earned helps maintain this site.
Chaos Rhino #1
Chaos Rhino #2
Thoughts
Despite having painted these a very long time ago (6+ years is like 5 decades in painting years) I still really like them.
The small updates I did to them helped push the Rhinos forward a bit in appearance, and they fit in well with everything else I've done in recent years.
My only real gripe with them is the OSL I had done at the time. However, I'm generally not one to repaint entire models, so I've left it to show how far I've come since then.
I love doing the hatch lenses as you see them, a reflective gem-like quality. I've got a tutorial on that if you're curious.
I'll be adding more shots in the coming weeks of other units like this that I never got pictures of. Stay tuned!