Don't Blink! – Weeping Angel Tree Topper
So I'm not the first to do this, but I've converted a Christmas tree angel into a Weeping Angel.  My wife and I are planning to use this instead of an "Elf on the shelf."  It was a simple conversion.  I re-positioned a Christmas tree angel, gave it a few coats of Rustoleum "Make it Stone" textured paint, then used an airbrush to get the color I wanted and add some quick highlights.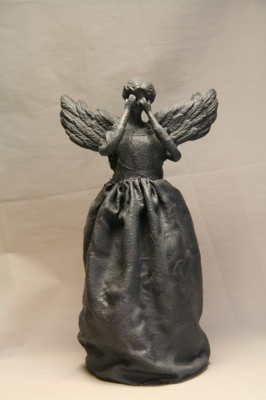 Here it is in the first hiding spot of the season.  We'll see how long the kids take to actually notice it up there…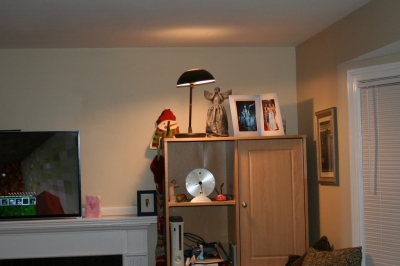 I know I promised a tutorial on making trees, but between Thanksgiving and my wife pushing me to finish this angel I just didn't find time to do a tutorial.  At least I've got a geeky holiday decoration to show for it!