It was a busy weekend and I didn't manage to make much progress on the Rebel Grots. I added power cells and did some clean up on the lascannons. I also prepped the lascannon crew for painting. Nothing worth taking pictures of. So, instead of a status update on those I decided to post some new pictures of my battlewagon.
Battlewagon Gallery
This guy is mostly built from heavy card stock, styrene card/tubes, and random bits. Without the deffrolla, which is magnetized, the battlewagon has the same footprint as a land raider.
Lightbox
Just for fun, here's a picture of the light tent I built from a shower curtain: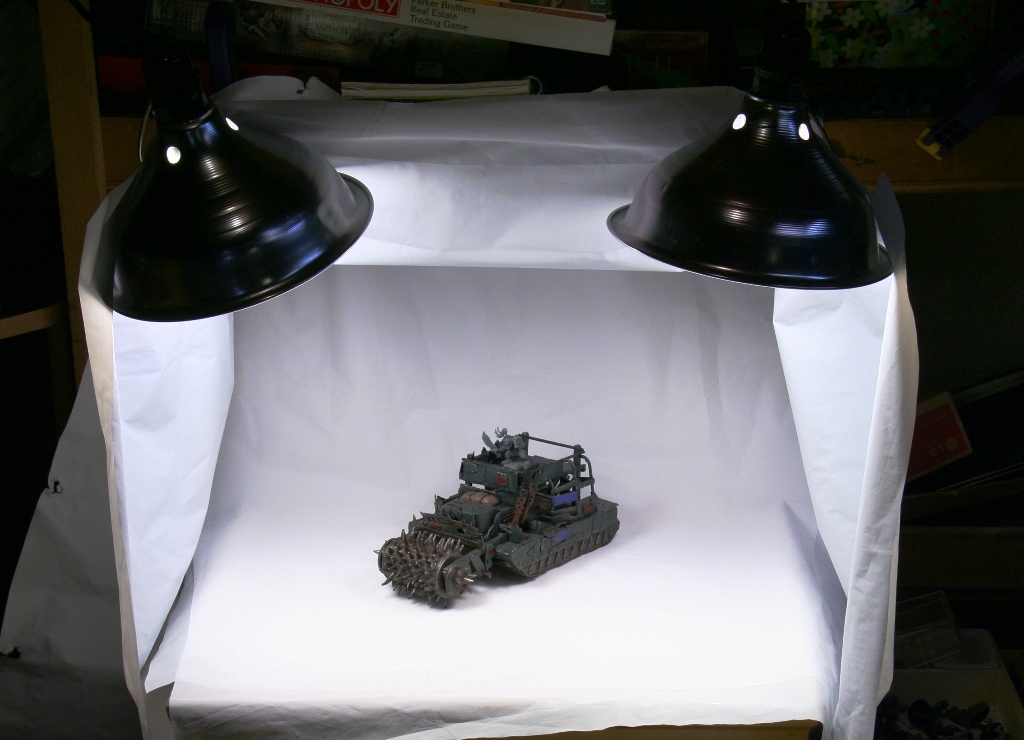 It's nothing fancy but it does the trick, and it's out of the way so I can just throw in some models and grab some pics in a hurry.
This week I am hoping to finish up the two heavy weapon teams. After that I'll start green stuff work on the second infantry squad grunts.