Every now and then I'll jump on to Twitter, Facebook, Instagram, etc., and feel like I'm being left out. It's not that I don't have friends on social networks, or that nobody follows the blog on any of them either, but that I just don't have the time to invest in them.
To make social networking really work for you as a creator, entrepreneur, blogger, etc., you have to constantly feed the beast of social media. If you aren't posting often, and posting interesting content, then you fall to the bottom of the pile and nobody sees what you post when you do. Social media is a tough game.
Worst than that though, for me, is just feeling like you're being left out of conversations and discussions with peers. I don't have a lot of time to comb through Facebook groups to chat with gamers there. I don't have the time to get in on 100+ reply discussions on Twitter with my fellow #warmongers.
Most of the time I'm lucky to have a few moments to hit like on Facebook, or retweet something on Twitter.
I'm a Blogger
See, I'm a miniature hobby blogger. That's obvious as you're here reading this article, but I don't think most people understand what that entails for many of us.
Maybe I shouldn't speak for everyone and instead speak for myself, though I feel like many can relate to what I'm saying and will say.
I have a full-time job. I'm also happily married and have been since 2003.
Between work, my wife, friends, miniature hobby stuff, and wargaming, I do this thing called blogging. Not only do I blog, I take it very seriously, and I also have more than one blog I write for, as well as other sites in general that I take care of.
Yeah, I'm a nerd.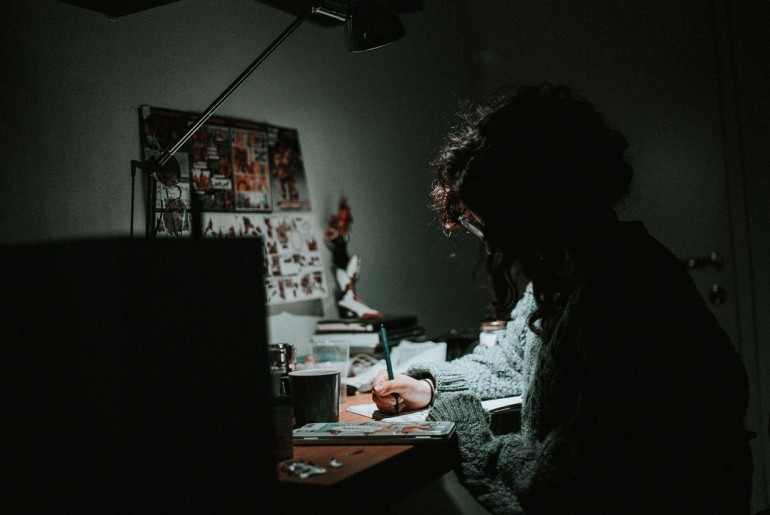 For the longest time I have had this dream of making a living doing this; of sitting here, writing articles you all enjoy, creating tutorials, and making money. It's a pipe dream, but a dream nonetheless.
I'm also utterly relentless in my pursuits. I don't just write an article, hit publish, and go about my day. I research ways to succeed at this blogging thing. I read countless articles and watch hours and hours of videos.
I then invest what I've learned into the blog and into my articles. I have spent weeks on my blog doing nothing but improving elements of it, applying lessons I've learned, and setting it up for success.
I am a machine.
Instead of socializing on Facebook or Twitter, instead of painting models, instead of lots of things, I sit here trying to figure out a way to succeed. I work at figuring out what that big break idea is going to be.
I don't have a lot of free time, but when I have it you can almost guarantee it's being spent on this very site even if you don't see the results of my efforts.
Some people are naturally charismatic and they can put in minimal effort and get a maximum return. That's not me. I pour myself into something and barely move the needle.
This is the stuff that suits me though. I'm a programmer by trade, I work at home in solitude, and spending time alone is one of my favorite things to do.
However, that doesn't mean I don't want to participate in social networking stuff. Every now and then I set aside the time for it and have a blast. I wish I could do it more, but such is the life of a relentlessly driven nerd aiming for success.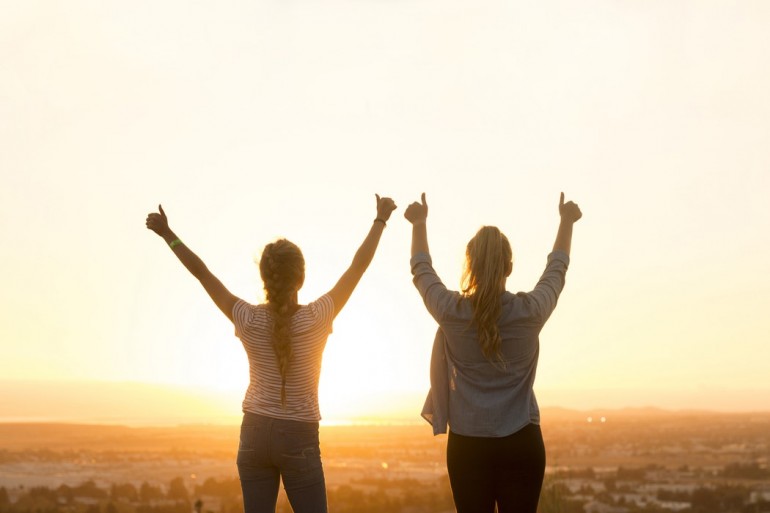 So, while you may not see me emerge from this blog very often (not nearly as often as I'd like), I welcome you to come visit me here and say hi now and then.
See, this is my home. This is where I put my energy and effort online. Getting a comment on an article I wrote makes my day – seriously. Likewise, spending weeks working on an article, publishing it, and getting no response is heartbreaking.
That's why you'll often see me commenting on other blogs all over the interwebz. I know what it's like to do your best at something and nobody seems to care.
Conclusion
I have no epic conclusion for this ramble, and really had no goal when I set out writing it. This is just something that's been on my brain for a while and I felt like chatting about it – doing some actual blogging.
Most days I'm good and I have a blast doing this blogging thing. However, there are also those days where I feel like I've done everything I can and continue to get nowhere.
Blogging can be hard work, and often it's unrewarding, but damn it if I don't love doing it regardless.
Any other bloggers out there relate?