September 10, 2019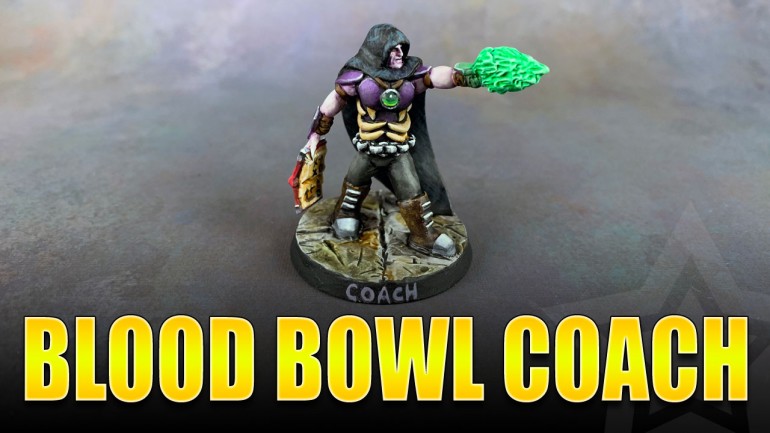 Undead/Necromantic Blood Bowl Coach Painted (Showcase)
I posted recently about my Blood Bowl coach I had sculpted. It is my first ever miniature sculpt and I'm very proud of how that came out. It's not perfect, but it's mine and I made it :)
I've since managed to get him painted and that's what I'm showing off today.
Oh, and as the title suggests, he's the coach of both my Undead team, the Cryptkickers, and my Necromantic team, the Grave Wardens.
Blood Bowl Coach
Painting Thoughts
It really is a pretty simple model, so I'll be honest in saying the paint job isn't amazing. I'm not knocking myself, just that as much fun as I had sculpting this model, it didn't really call to me in painting – not sure why really. Maybe I was just burned out from the sculpting.
I kept everything simple and basic on the coach. I had some fun with the cloak, trying to give it some interesting textures, but most everything else is just bog standard painting.
Still though, I'm happy to have sculpted this coach and now painted him. This will serve as a great time capsule at some point for when I get better at sculpting and create some more stuff.
Conclusion
Amusing story – I took the coach to his first game last week. He wasn't painted but fully sculpted at that point. I was playing against Orcs and took 4 casualties, none of which I made a regeneration roll on. I'm hoping now that he's painted that he'll be more inspiring for my team to make some regen rolls *fingers crossed*
Blood Bowl Stuff